HELLO AUNTY YOU'RE TAKING A PUBLIC TRAIN!!!
I'm fine with people digging, biting their nails or any other bad habit you can name of but they do it for just a short while you see. This aunty has been digging her ears and biting her nails for the past 15 minutes!!!
YUCK!
Do you know what disgust me the most after she bit and digged?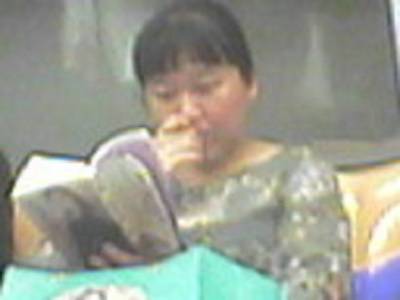 SHE EVEN SMELL IT!!!
ARGH!!! It was so bloody disturbing! I had the very urge to slap her hard in her fat ugly face but I was afraid her head might explode. Fuck!